12 Day WWII: From Normandy to the Eagle's Nest
Booking Dates
11/28/2022 through 12/17/2023
Travel Dates
08/01/2020 through 12/31/2023
Provider
Kensington Tours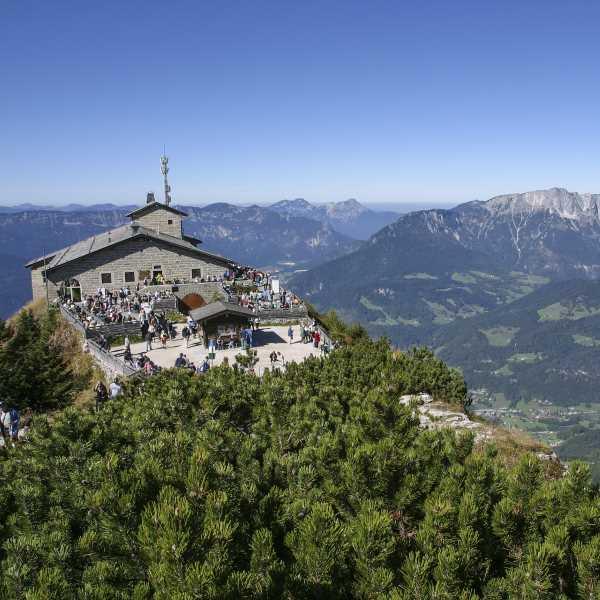 12 Day WWII: From Normandy to the Eagle's Nest
The most devastating conflict in human history, World War II continues to teach us not only about the past, but about the future. Virtually every corner of the world felt its grim touch, few more than Europe. From glittering Paris to the imposing cliffs of Normandy, from battle-scarred Berlin to the very cradle of the Third Reich, this moving historical journey attempts to connect the threads of history while telling the war's stories from a deeply human perspective.
We begin in Paris, a symbol of occupation, resistance, and liberation throughout the war. With a private guide and driver, explore the French capital's abundance of landmarks, including Cathédrale de Notre-Dame, Place de la Concorde, Champs-Élysées, and the Arc de Triomphe before taking in the view of the city from the Eiffel Tower. Later, head to the coastal Normandy region and Bayeux, the first town liberated by the Allies during the D-Day invasion. Here, you'll have the chance to walk the landing zones of Omaha and Utah Beach, pause to reflect at the American Military Cemetery, visit the D-Day Museum in Arromanches, and tour other important sites from that pivotal day like Pointe du Hoc and Sainte-Mère-Église in the company of a private guide. From Normandy, the scene shifts to Berlin via Paris. Get to know the forces that helped bring Hitler to power on a private tour of the German capital's important pre- and post-war sites, with the option to dine under the Reichstag's dome and time to explore on your own. Finally, discover where the Third Reich first took root on a private tour of Munich that explores the city's darkest chapter, from the Beer Hall Putsch to Kristallnacht, then witness Nazism's ghastly legacy first-hand on a stirring private tour of Dachau, the first concentration camp. The tour concludes in the scenic Bavarian town of Berchtesgaden, home to the "Eagle's Nest," a mountaintop bunker gifted to Hitler for the Fuhrer's 50th birthday that, once finally captured by American soldiers in May 1945, marked the symbolic end of the war and the beginning of peace. World War II remains the most pivotal event of the 20th century. This tour provides travelers with the chance to reflect on all that was lost, to celebrate the victories that were won, and the clarity to ensure its lessons never fade from memory.
Kensington Tours creates private trips from the world's finest ingredients. Tailor-made with care by your personal Destination Expert, your personalized trip is always a one-of-a-kind experience made just for you. Expert local guidance and 24/7 service come standard.
| Day | Description | View All |
| --- | --- | --- |
| Day 1 | Paris To Welcome | Details |
| Day 2 | Paris To Port en Bessin | Details |
| Day 3 | Port en Bessin | Details |
| Day 4 | Port en Bessin | Details |
| Day 5 | Port en Bessin To Paris To Welcome To Berlin | Details |
| Day 6 | Berlin | Details |
| Day 7 | Berlin | Details |
| Day 8 | Berlin To Munich | Details |
| Day 9 | Munich | Details |
| Day 10 | Munich | Details |
| Day 11 | Munich | Details |
| Day 12 | Munich | Details |